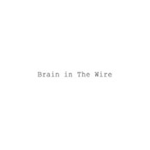 2002
Disc A
Old Sparky - Legendary Pink Dots
Cha-ha Meat skran-r the 15lb. Turkey - V/Vm
Broadcast - Greater Than One
Slicer Dubplate (version 2) - Twilight Circus Dub Soundsystem
Harmonics - Fridge
The Brave Ones - Ruby Falls
Battle Stations (dub version) - Panacea
I-tuo - m2
Shadow - Jessica Bailiff
Replaced by His Constellation - Cyclobe
Trembling - Windy & Carl
Wires - Christoph Heemann & Andreas Martin
Lullaby - Little Annie
Mary Jane (marbles remix) - Aranos & Nurse With Wound
The Magical Bird in the Magical Woods - Current 93 & Pantaleimon
Disc B
You Can't Win - Matmos
Powder (live) - Bedhead
Structures (version) - Meat Beat Manifesto
Requiem for Dying Mothers (version i, Zamachowski op. 87) - Stars of the Lid
Birds of Death (live in Toronto) - Diamanda Galas
Stressed-Space Palindromes - Gordon Mumma
New Seeker - Volcano the Bear
Vice Versa Dub - Tino
Heaven Lies About Us In Our Infancy - Thighpaulsandra
Ad Nauseam - Cex
Hammherhead (TripleShotMonger mix) - !!!
Disc X
Mayhem Accelerator part 1 - Coil
Piano Concerto No. 1 - Keith Fullerton Whitman
Eurasia - Signs of Chaos
The Purple Ache - Nurse with Wound
Across the Universe (version) - Kate Mosh
Harvest - Kadane/Kadane
My Uncle is Michael Aspell - V/Vm
We Were Stoned When We Thought Up The Title Of This And We Didn't Want To Give It A Name That We Had To Explain As 'Oh Yeah We Were Stoned When We Thought Of It' So We're Just Calling It Improvisational Jam 11-02-01 - !!!
Three Sided - Sybarite
The Apollo Creed - Ku-Ling Bros.
Saved (Read/Write/Error remix by Thread) - Bowery Electric
Pregnant Cheerleader Theme Song - Kid 606
Comes in a metal box with a poster, keychain, patch, and image booklet.
Poster and inserts by Daniel McKernan
Other artwork by Jon Whitney
Originally available as a boxset in an edition of 2000. This edition has sold out. Each disc and extras currently available for seperate purchase.
---